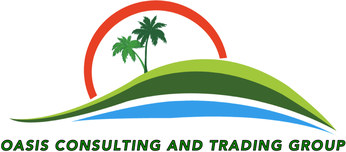 OCTG was founded in 2012 by three like-minded professionals of US Citizenry holding extensive and diverse experience in international trade,
international finance and international contracting. Our experience spans the military, government (state, regional and municipal) and the private sector.
As a result of the above noted formation, the brand OCTG has emerged as a major player in the Middle East market and is well recognized in major markets
all across the United States, Europe and other major global markets. OCTG functions as agents for the import and export of commodities such as
Crude Oil, Processed Fuels, Clinker, Cement and are a major player in international market for Jet Fuel exports and imports from UAE.
Crude Oil Products

​OCTG is an independent consulting company based in Dubai, UAE with links to crude oil suppliers throughout the Middle East and Africa. OCTG is dedicated to providing you with the right product, at the right place and on time through our various crude oil sources.

Petroleum Products

OCTG is your ultimate global source for reliable importers and exporters of bulk petroleum products. We work in close cooperation with reputable and reliable producers and suppliers who can deliver high quality products at competitive prices simply because we work with the source.

Business and Contract Management

With over 60 years of experience, OCTG provides consulting in areas of business development, proposal process, contract management, and project management, to name a few. Click this link below for additional information.